Blog For Sunday, December 16, 2018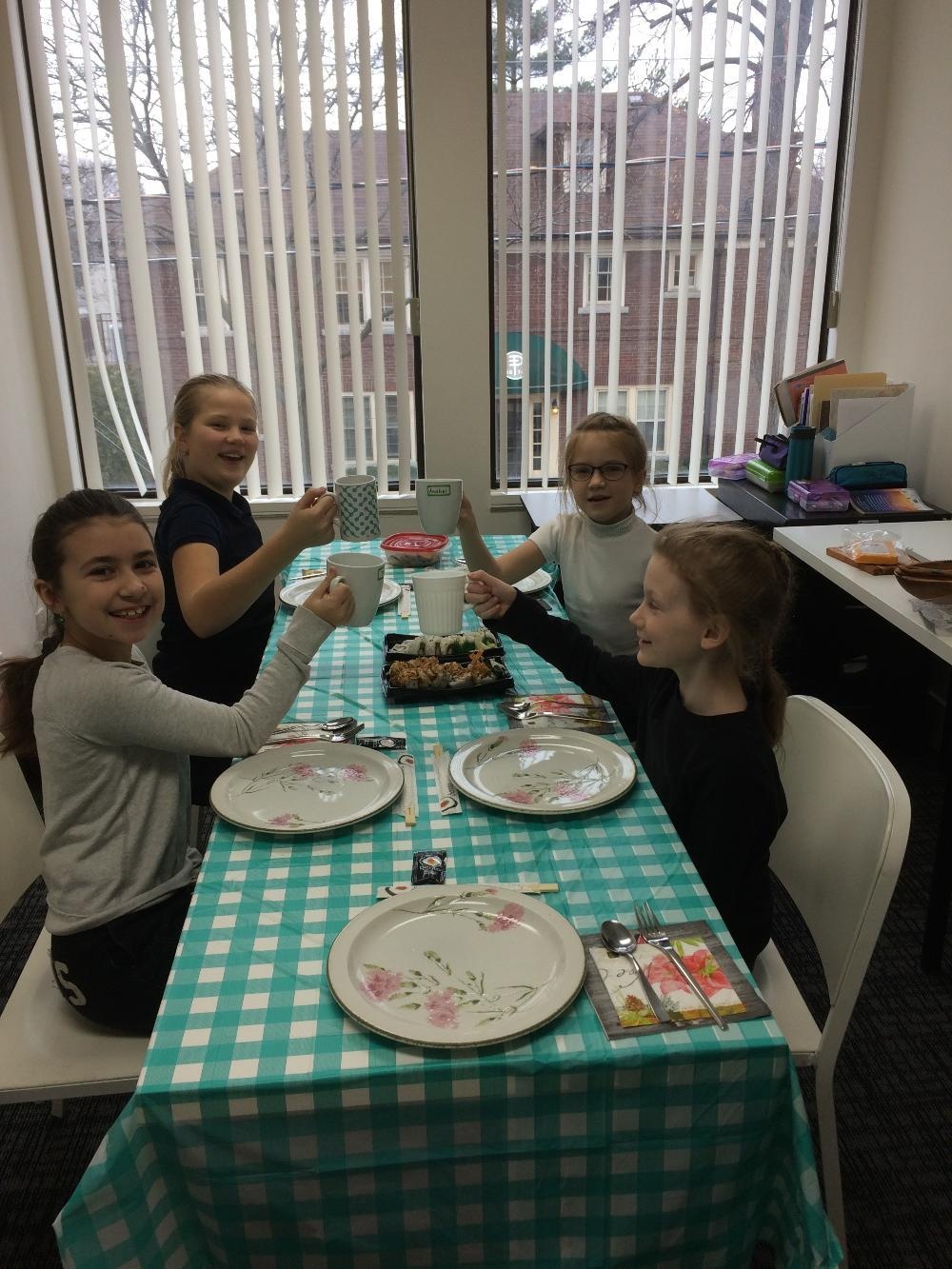 Food is our common ground. A universal experience.
James Beard
On Tuesday, December 11, 2018, the Grades Three and Five girls enjoyed an international food fest. As each of the students is working on a research project on a country of her choice, the meal consisted of dishes from the various countries. On the menu was sushi, pizza, sausages with sauerkraut salad, butter cookies, apple strudel, Christmas cake and panettone. Many thanks to the parents of the students for generously supporting the luncheon.
As we prepare for our last week of school before the Christmas break, everyone at Erudite School would like to wish you a safe and happy holiday. All the best for the new year – and always!!
---
---